NOT ALWAYS THE FILTER IS THE GUILTY
The problem
A customer of us called us for a problem of loss in aspiration on smoke on a laser cutting machine. Our first check was the aspiration air filter: it was working properly; then we checked for broken air cartridges, but no excess fumes were coming out from the filter. We checked the ventilator and aspiration duct for obstructions, but we found nothing suspect.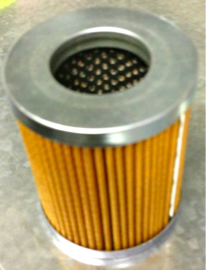 The cause
At the end, we arrived to the working bench and at this point we noticed that the aspiration windows (these are windows that open and close at the passing of the cutting point, to optimize the aspiration), remain partially open due to an accumulation of cutting metallic scoriae, causing a loss in the aspiration effect and consequently the sensible presence of smoke.
The solution
Once cleaned and restored the openings, the aspiration started to work correctly and the smoke suddenly disappeared.