SURFACE IN VENTILATION AIR FILTER
The problem
Not always the pocket number is a high surface synonymous in a ventilation air filter. If incorrectly sewn, pockets may swollen when feed with passing air, reducing the effective filtering area, with consequently less service time.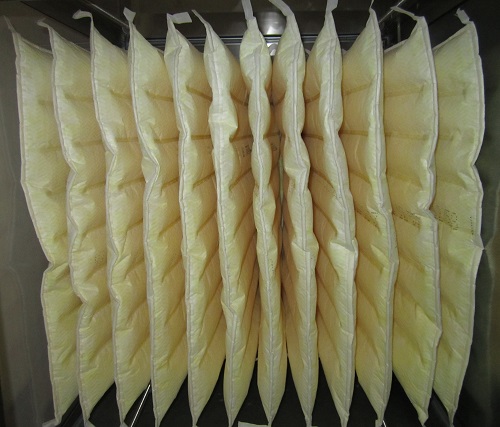 The cause
In the enclosed pictures: a pocket air filter with incorrectly sewn pockets and a filter with correctly sewn pockets.
The solution
The model with correct sewn pockets has all its filtering surface free from contact, the other one has several connecting points that inevitably reduce the filtering surface.