INFLAMMABLE OIL
The problem
If some leaks are present in an hydraulic plant,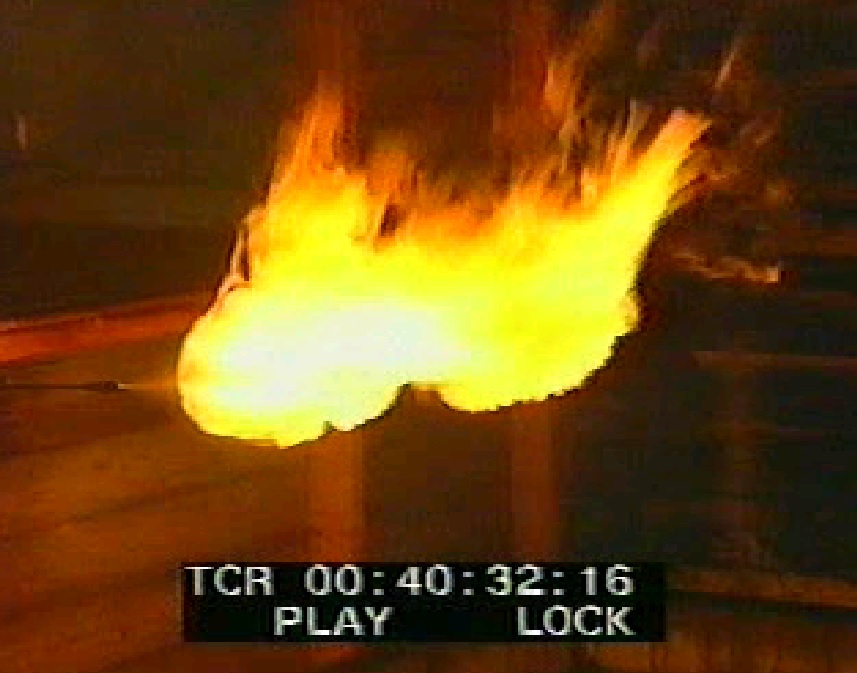 The cause
keep always in mind that pressurized oil becomes nebulized.
The solution
The fine mixture between nebulized oil and air is highly flammable. In the picture is possible to see a frame from a test made nebulizing at 20bars a ISO VG68 oil in presence of fire.